Kirby and the Rainbow Curse Molds Clay-made Fun on Wii U
Kirby's been just a little bit of everything. He's pink, he's round, he's been a puffball, and he's been yarn. Now he's mere putty in our hands with his most "clayful" adventure yet.
As colorful as it is ever adorable, Kirby and the Rainbow Curse sports the super tough pink puff's latest quirky art style compliments of the Wii U's best in HD graphics. In it, Dreamland's been molded into clay to showcase a handmade detail complete with every finger-smudge and clay-like detail you could expect want, all while sticking true to the series' trademark cartoony style.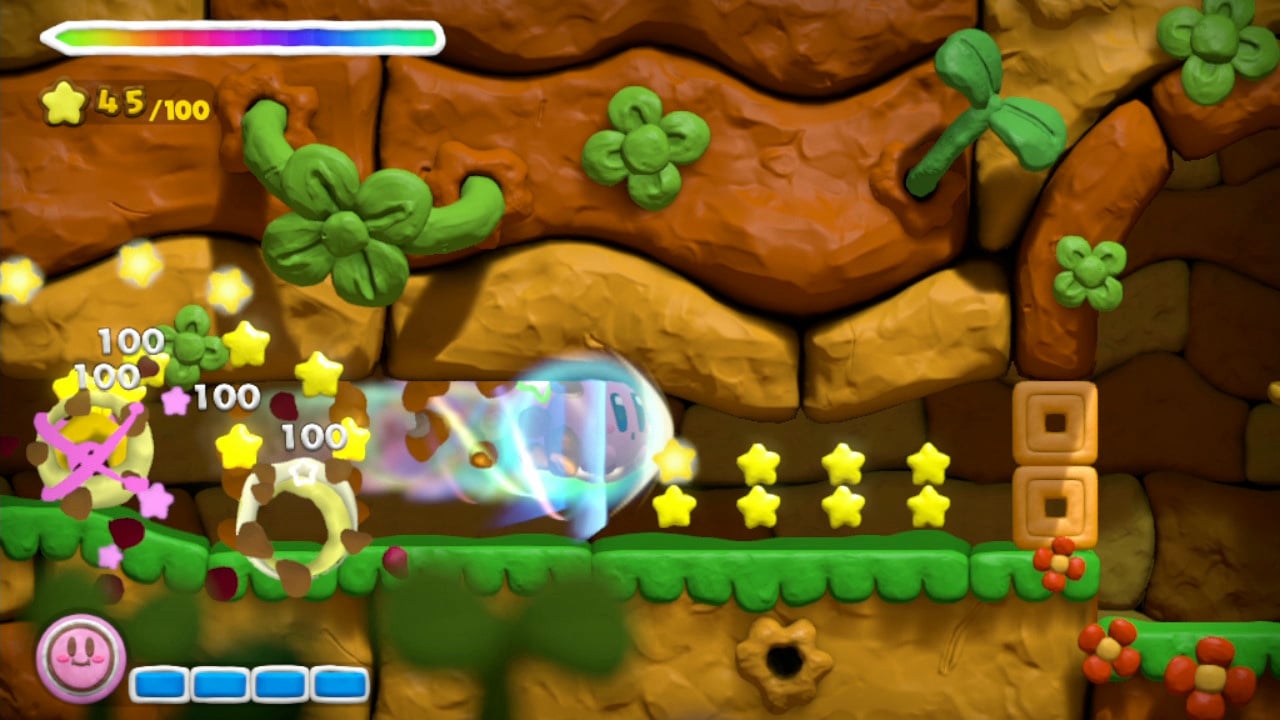 Kirby's even more mobile than ever before, and this time he'll be rolling around like a super-speeding pink pinball, getting huge when he's about to charge up. The game appears to use the Wii U's gamepad to its fullest when it comes to its touchscreen and tilt controls. Moving the gamepad around moves Kirby accordingly, and complimenting his new rolling physics are new licorice like rainbow strands to roll through the game onto different platforms and hard-to-reach ledges.
Levels as completely Kirby as usual, featuring every one of Canvas Curse's classic enemies, from Gordos to Bronto Burts, either under the water or in the grassy plains. The game all comes to us through traditional stop-motion animation well-capturing the new clay feel.
Kirby has even more forms to share with us, ranging from a mini tank to as big as a hot-air balloon, complete with angry eye-brows to go with blowing hot air. We'll be interested to see just what Kirby's got in his mushy new world. in the months ahead.
Kirby and the Rainbow Curse launches 2015 for the Wii U.
---
---
[fbcomments]