Meet The Star Wars Episode VII Cast
The news we have been waiting for broke last week when the official cast was announced for Star Wars Episode VII, along with a picture of all the actors seated in a circle at their first script reading at Pinewood Studios.
The real head-turner was clearly the announcement of former characters from the original trilogy returning, from the likes of Harrison Ford's Han Solo, Carrie Fisher's Leia Organa, Mark Hamill's Luke Skywalker, Anthony Daniels' C-3PO, Kenny Baker's R2-D2 and, of course, everyone's favourite Wookiee, Peter Mayhew's Chewbacca. Yes, there was one character missing in the form of Lando, who was rumoured to make a return.
Anyway, the old cast is back, but who are the new stars and where have we seen them before?
Boyega was born in London, Peckham to Nigerian parents in 1992. He attended South Thames College where he appeared in various theatre productions throughout his early career. Boyega then went on to to star in the role that many English fans will be familiar with, in 2011's Sci-Fi comedy Attack the Block. He played a local thug, Moses, who fights back against Aliens who come to wreak havoc on his neighbourhood, and of course the movie's success was in part due to Boyega's onscreen presence that made him seem suitable for many lead roles in the future.
No doubt he is talented and this will certainly be his big break. He's also reported to be the leading man for the first film and is set to play a Jedi, so he is more than likely going to be in all three films.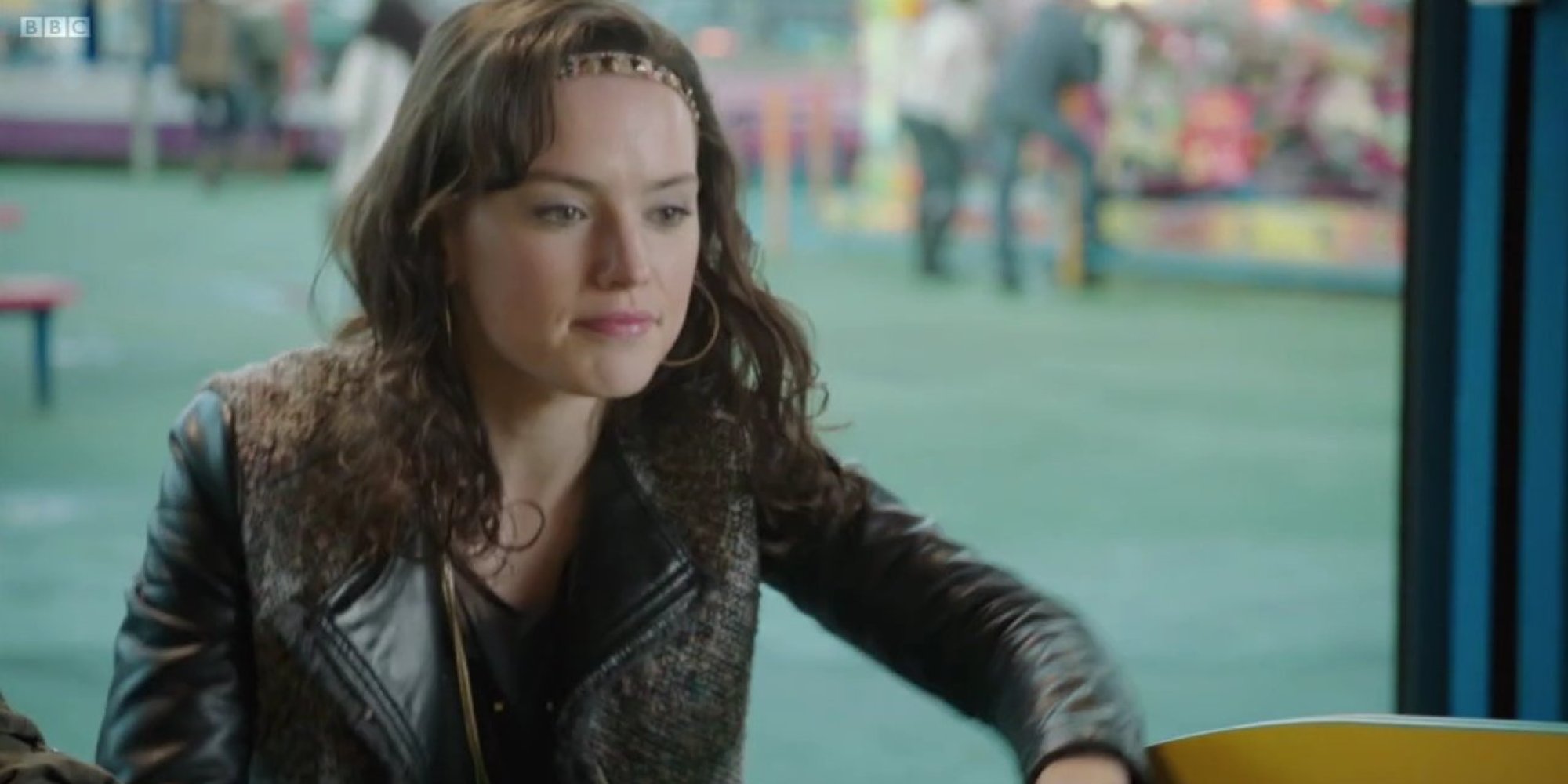 A lot of people may have never of heard of Daisy, who has been basically plucked from obscurity. Little is known about her or her age as yet, apart from the fact that she attended Tring Park Theatre School in Hertfordshire. Since then she has appeared in a small tv cameo in Casualty last year, which led to a couple more small roles in Mr Selfridge and Silent Witness.
It's always great to see someone getting a break; however, she's got a big task ahead as she is rumoured to be playing Han Solo and Leia's daughter.
Born in San Diego, California in 1983, Driver started off as an actor in his teens but after the events of 9/11 he decided to join the United States Marine Corps. He served two years and eight months, having to return home because he injured his sternum in a biking accident. Leaving the Army through medical discharge he took up acting again, making his name in roles like last year's Inside Llewyn Davis (showing off his singing chops) and in the HBO's series Girls.
Driver is set to play the villain, probably as a Sith lord – Darth Vader type, reports suggest. Born in 1979 in Guatemala, Isaac graduated from New York's Juilliard School in 2005. Subsequently moving on to film roles where he showed his acting range in films like Drive, The Bourne Legacy and most recently Inside Llewyn Davis, in which he won praise from audiences and critics for his subtle performance of a singer/songwriter trying to get his big break on the 60s folk scene. Maybe the role swung in his favour for getting cast, as he gave a comedic timing to his performance in Inside Llewyn Davis, which might suit his supposed character in Star Wars.
Isaac is rumoured to be playing a Han Solo type character in the movie, possibly an Army kind of figure.
Born in Middlesex, UK, Serkis studied visual arts when he was a student which gave him a background that could be used in his most memorable motion cap roles, as Gollum in Lord of The Rings, and Cesar in Rise of The Planet of The Apes. He certainly is the mo-cap king, and it's a busy year ahead for Serkis, as he reprises his role as Cesar in Dawn of The Planet of The Apes, giving him time to become an even bigger star once Star Wars hits.
Serkis will probably play some kind of creature in Star Wars – or not . . . maybe it's his time to shine as just an actor without any Mo-cap. We'll have to wait and see.
This veteran of the big screen is sure to bring a brooding presence to the film. Born in Sweden in 1929, Sydow is a master of foreign language films, appearing in Italian, German, Norwegian, French and Spanish movies. He made his name in English films like The Exorcist, and The Seventh Seal.
With a dark, dramatic performer such as Sydow, let's expect him to be playing on the Dark Side of the Force for this one. Gleeson was born in Dublin, Ireland in 1983. He has a background in theatre as he bagged himself a Tony Award nomination for his role in the Broadway production The Lieutenant of Inishmore. In the meantime he gained a Degree in Media Arts from the Dublin Institute of Technology. After that he made appearances in films from the likes of True Grit, Dredd, and then made his biggest success in last year's About Time, showing an eye for comedy and heartfelt drama – a balance that suits the Star Wars' mould.
No news as yet to what role he will play in Star Wars, but I am sure it will be a big one.
It certainly looks like Star Wars is bringing plenty of experience as well as young, fresh talent to this upcoming installment.
Anyway, there they are: the mighty cast for Star Wars Episode VII. Due to release on December 18th 2015, the film is going to be directed by Star Trek helm J.J. Abrams, with Lawrence Kasdan, and Abram also penning the script.
Let me know below what you think of the new cast.
---
---
[fbcomments]